The Institute of Human Rights of the Universitat de València is celebrating the 6th and 7th of November the 10th Conference on Security and Defense, which in this edition is entitled "Partners and strategic allies for Spain: shared security". The lectures take place in the Law Room of the Faculty of Law at the Campus dels Tarongers.
At the opening of the conference has participated the professor of public international law and director of the meeting, Consuelo Ramón, the delegate of Defense in the Valencian Community, Rafael Morenza, as well as the lieutenant general boss of Terrestrial General Headquarters High Availability Francisco José Gan Pampols, who has delivered the conference "Strategy, Geopolitics and Uncertainty in the XXI Century", in which he has offered a summary of the global panorama as well as the threats that exist today.
The aim of these conferences is, according to the organizers, to increase the culture of security and defense in the university environment, in addition to trying to make an approach and analysis of the current risks and threats to international security in 2017 and collaboration and involvement of Spain, together with its main strategic partners (international organizations and states), in the prevention, fight and resolution of these threats and dangers.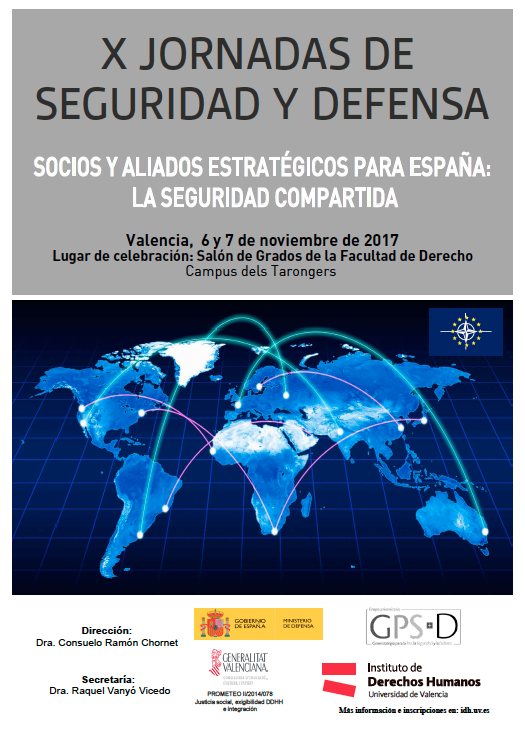 Triptych:
Event pictures